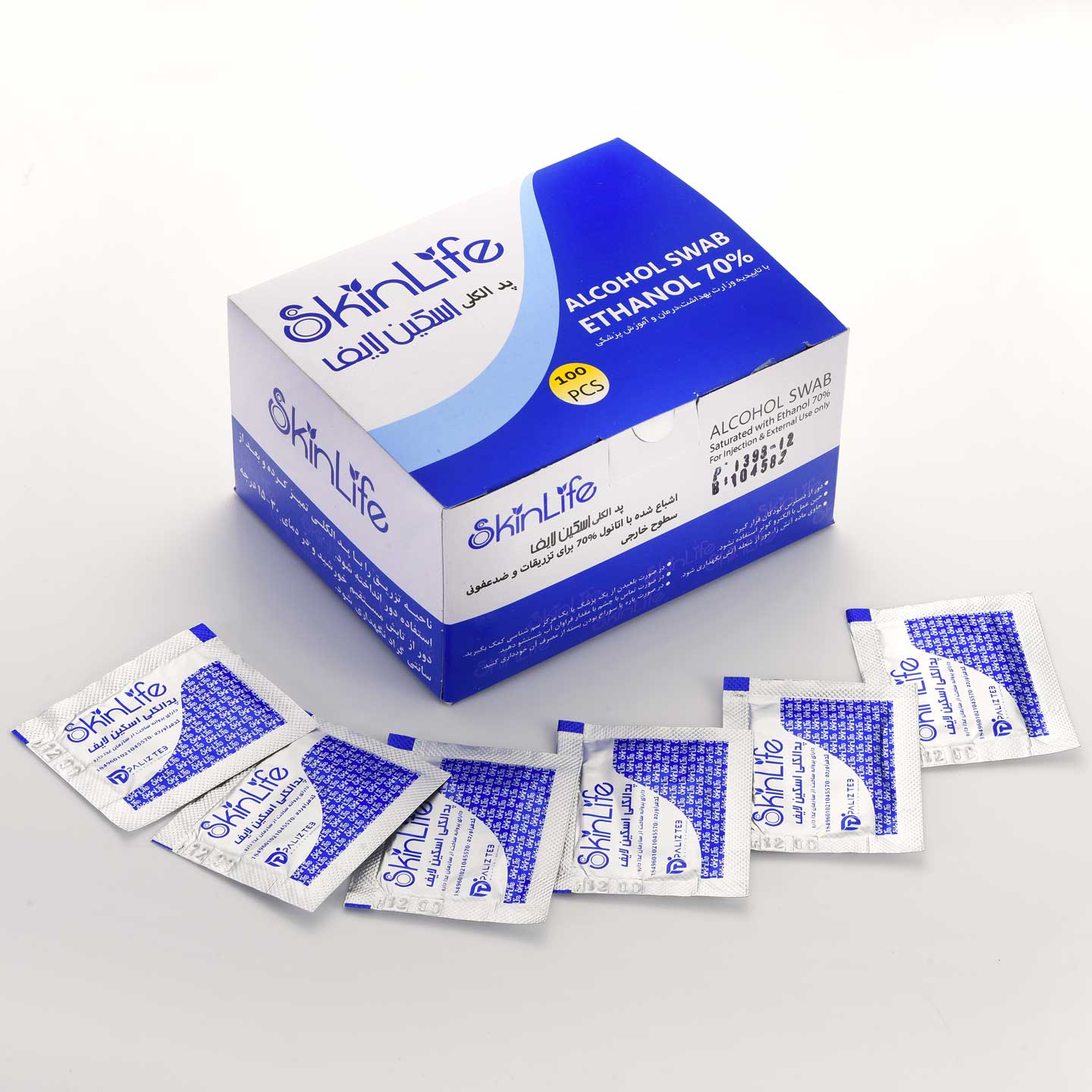 Type of Activity:
Sanitary pads
About brand products
Skinlife alcohol pad containing 70% ethanol and 5% isopropanol can be used to disinfect the injection site, hands and personal items.
The use of isopropanol with ethanol has multiplied the antiseptic effects of this pad. The above product has a manufacturing license from the Food and Drug Administration.